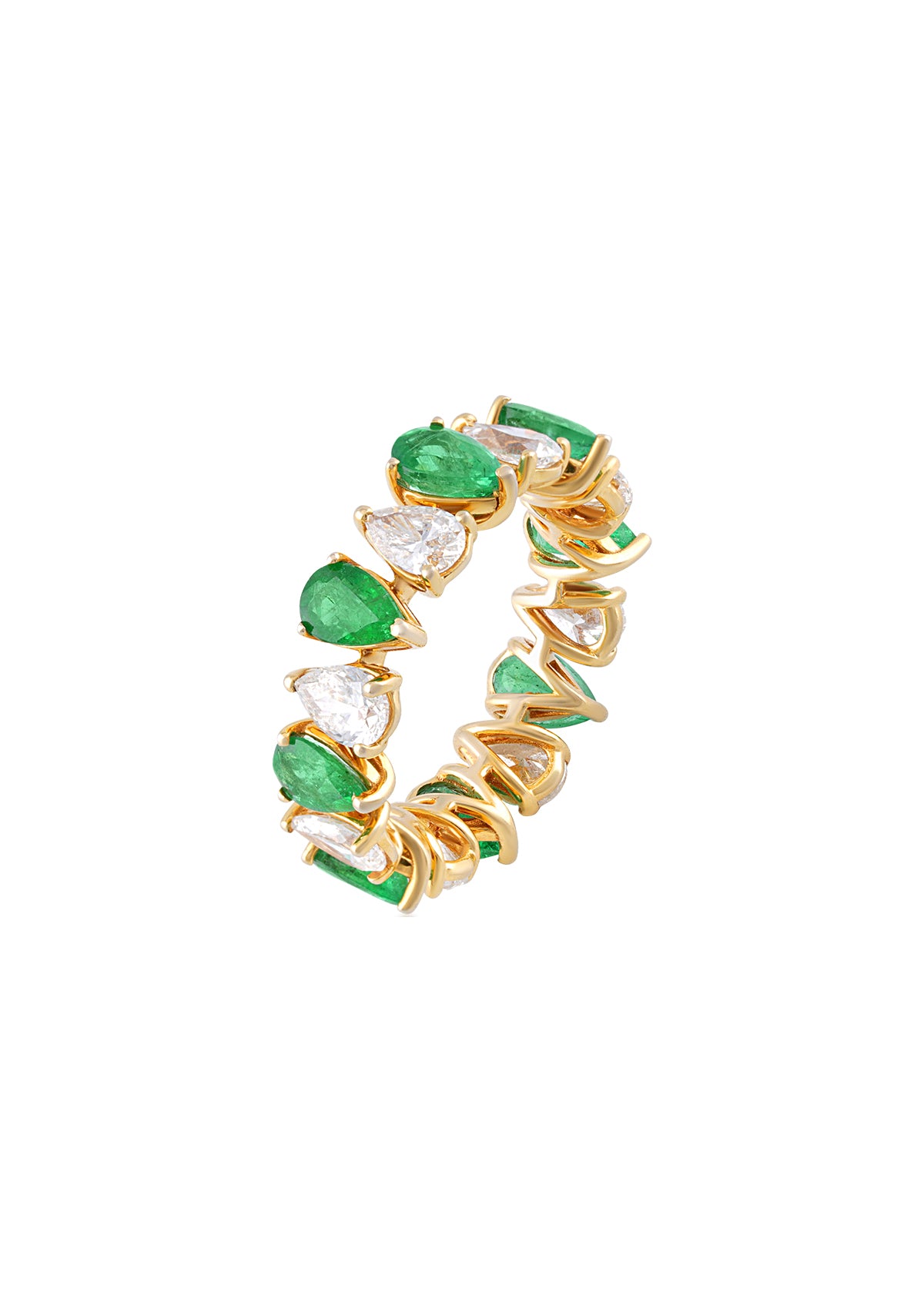 Enchanting Emerald Ring
---
The clear and vibrant emeralds are perfectly balanced with marquise diamonds in the Enchanting Emerald Ring. A modern take on a classic eternity band.
Gross Weight: 5.130gm
Net Gold Weight: 4.006gm
Diamond Weight: 2.42ct
Stone Weight: 3.20ct
Gold Purity: 18K
Labour: Rs.7210
This product is ready for pickup in our SouthEx store
Domestic Shipping

Free shipping over the order value of Rs. 4,000 all over India. Your order will be shipped to you fully insured. We urge all customers to inspect their package for damage or tampering before receiving or signing for receipt. Standard shipping charges will be levied on orders below Rs. 3,999

International Shipping

For our International customers, after your item has been packaged, it will be shipped and delivered via Sequel. The shipping charges for our international customers are charged at the time of order booking.

All orders are 100% insured until they get delivered to the customer.
All returns are 100% insured until they get delivered back to the source.
100% Hallmarked BIS Jewellery
100% GIA Certified Solitaires
Lifetime Buyback Guarantee
100% Transparency in Billing
100% Natural Colored Stones
100% Certified Diamond Jewellery
100% BIS Hallmarked Jewellery
100% GIA Certified Solitaries

All Natural Colored Stones
Lifetime Buyback On Current Prices
Transparency in Billing
Best Exchange Value Of Your Gold
Best Monthly Saving Scheme (Gullak)