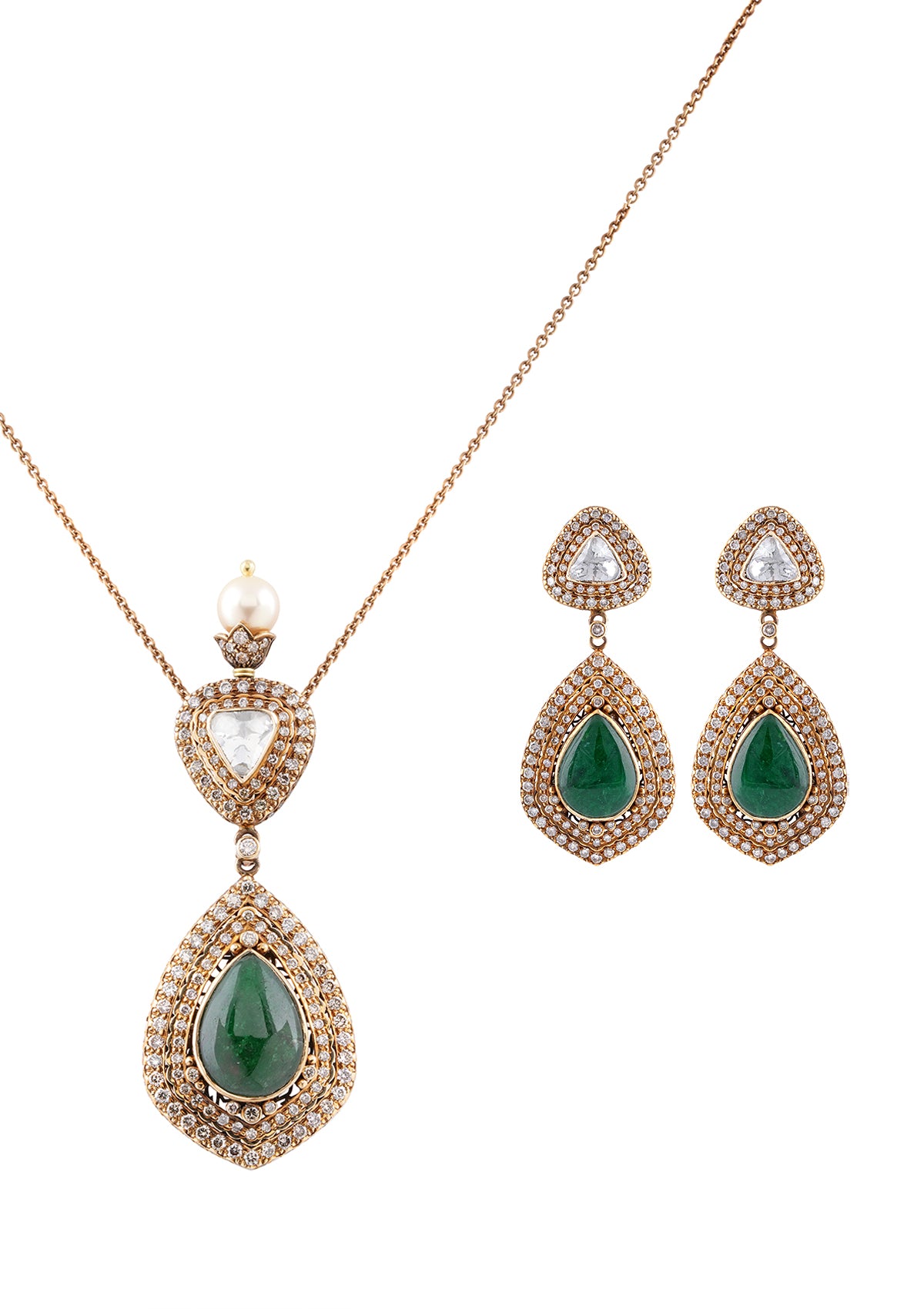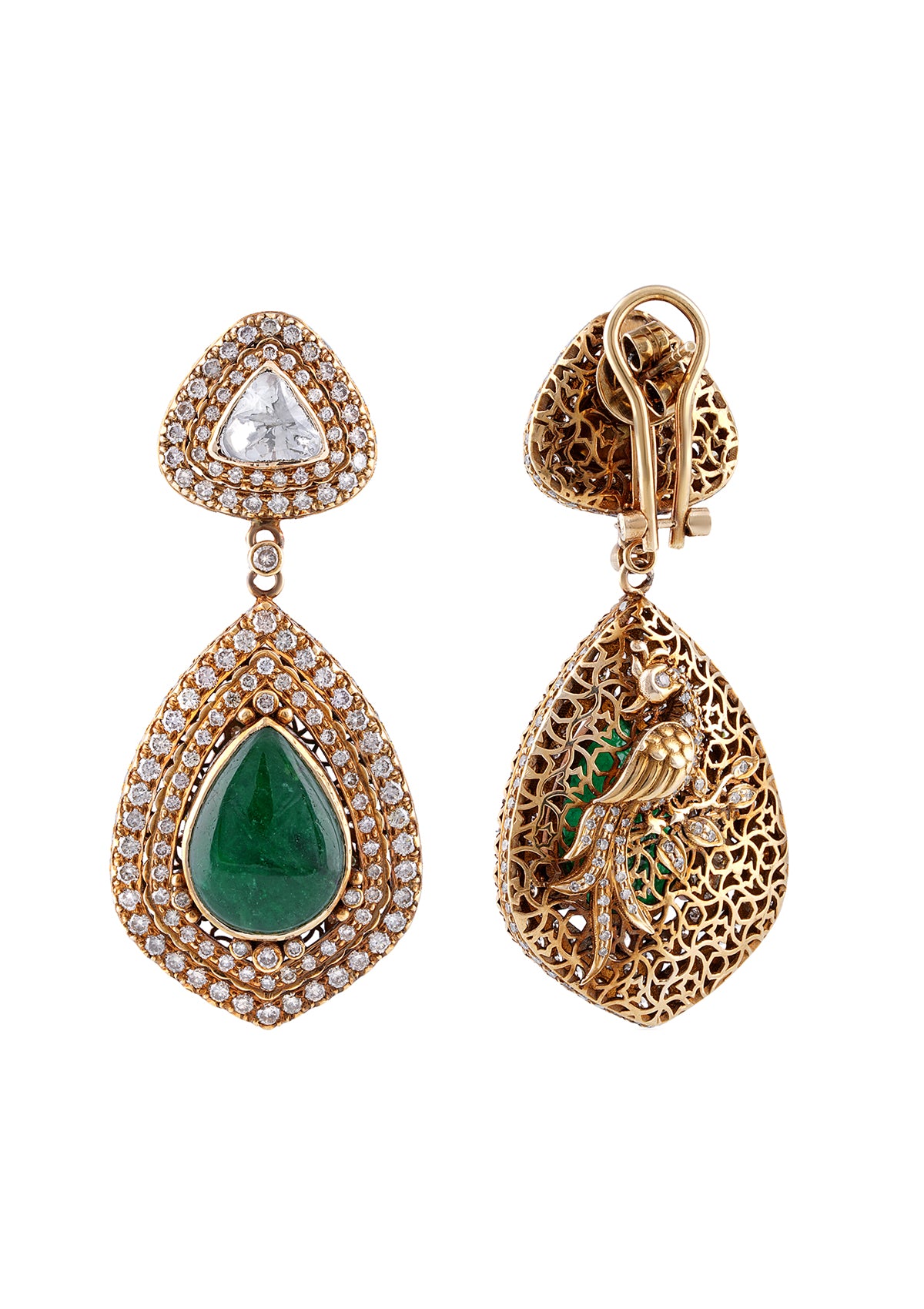 Naaz Necklace Set
---
Inspired by the intricacy of Mughal craftsmanship, the Naaz Necklace Set speaks of detailed craftsmanship. While the front of the necklace features a striking polki, emerald and pearl, complete with accents of round-cut brilliant diamonds, the back of the necklace is equally beautifully crafted with intricate jaali work and peacocks.
Gross Weight: 43.64gm
Net Gold Weight: 36.466gm
Diamond Weight: 9.43ct
Stone Weight: 7.174ct
Gold Purity: 14K
Labour: Rs.65638
This product is made to order and takes approximately 15 days to ship/pick.
Domestic Shipping

Free shipping over the order value of Rs. 4,000 all over India. Your order will be shipped to you fully insured. We urge all customers to inspect their package for damage or tampering before receiving or signing for receipt. Standard shipping charges will be levied on orders below Rs. 3,999

International Shipping

For our International customers, after your item has been packaged, it will be shipped and delivered via Sequel. The shipping charges for our international customers are charged at the time of order booking.

All orders are 100% insured until they get delivered to the customer.
All returns are 100% insured until they get delivered back to the source.
100% Hallmarked BIS Jewellery
100% GIA Certified Solitaires
Lifetime Buyback Guarantee
100% Transparency in Billing
100% Natural Colored Stones
100% Certified Diamond Jewellery
100% BIS Hallmarked Jewellery
100% GIA Certified Solitaries

All Natural Colored Stones
Lifetime Buyback On Current Prices
Transparency in Billing
Best Exchange Value Of Your Gold
Best Monthly Saving Scheme (Gullak)